If you are planning a group travel with friends and family, we have perfect charter buses for your transportation needs! We are a company with great experience in the transportation business in California. We know planning a large group trip can be stressful and overwhelming. Our charter bus rentals aim to provide a stress-free experience and a comfortable ride. To reach this goal, we offer you professional drivers, luxurious charter buses, and friendly staff. From the moment you contact us, you will know we are your best option. Sit back and enjoy a smooth ride without worrying about traffic jams. No matter the group size, we have the perfect bus services for you and your loved ones. Traveling around Los Angeles and Bakersfield, California, will be an unforgettable experience with us!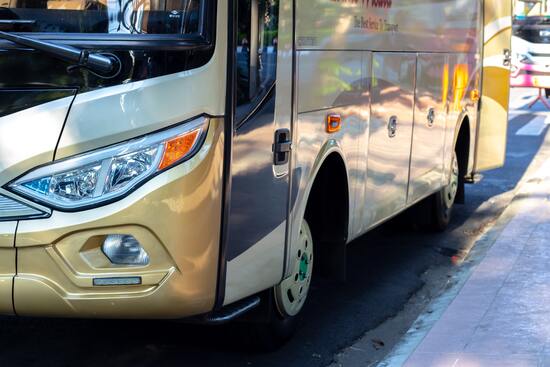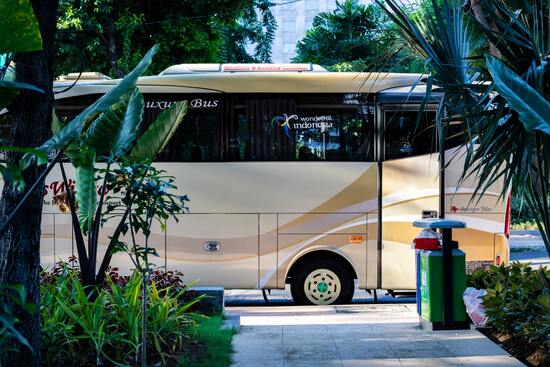 We provide safe charter bus transportation services
Our charter bus rentals in Bakersfield are ideal for all sorts of special events and trips. If you are planning a wedding, birthday party, bachelor/bachelorette party, or corporate event, our charter buses are what you need to transport your guests. Please give us all the details of your event, such as pick up and drop off location, group size, and date, and we will find the right bus for you. All your guests will enjoy a comfortable and safe ride thanks to all the amenities in our buses. Everyone will be able to relax and have a good time while getting to their chosen destination. Everyone deserves to have fun from start to finish on your special day, which is what our Bakersfield charter bus rentals offer.
On the other hand, if you want to travel around Bakersfield and nearby cities like Los Angeles, we've got you! Our group transportation is made to satisfy all your travel needs and exceed your expectations. We will help you take your group travel experience to the next level. Napa Valley and California, in general, are full of unique places to visit. Our experienced chauffeurs are ready to take you around while you share memorable moments with your loved ones. Discover the beautiful city of Los Angeles with us! Hiring a Bakersfield charter bus will ensure a great time.
Travel aboard the most comfortable charter bus!
We take pride in having a top-notch fleet of buses and limos. Each charter bus has premium amenities for you to enjoy while traveling with us. Onboard, you will find power outlets and a high-quality sound system to enjoy your favorite music all the time. You can relax on our spacious and reclining seats and feel chilly thanks to the air conditioning. Our buses have plenty of space so you can bring all your personal belongings with no problem. There's no way you get bored or uncomfortable when traveling on our charter buses! We will be pleased to accompany you on your special days and unforgettable day trips. A fun time in Bakersfield, Los Angeles, and other surrounding cities is 100% guaranteed.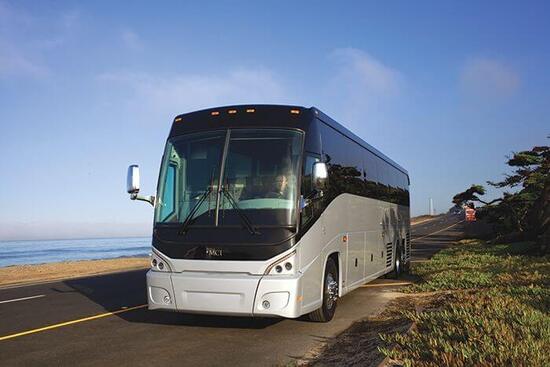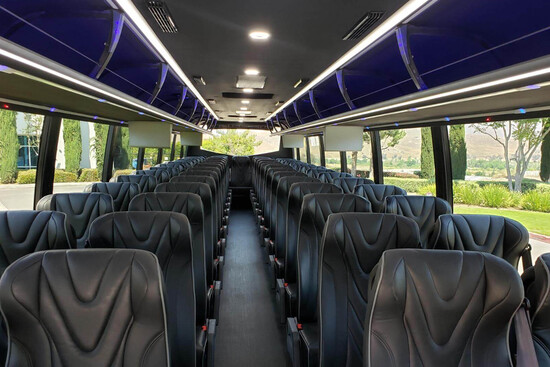 Hire the most affordable charter bus rentals in Bakersfield!
Are you interested in our Bakersfield charter bus rental services? Do you want more information about our services? Call us today! We have comfortable charter bus rental services at affordable rates. Our company takes our customers' transportation needs seriously. Reach out and let us know the details of your event or long-distance travel, and we will find the perfect Bakersfield minibus or charter bus. If you want, we can give you a free quote, so you know how much your service will be. We will happily transport you and your friends o family and provide a high-level service!